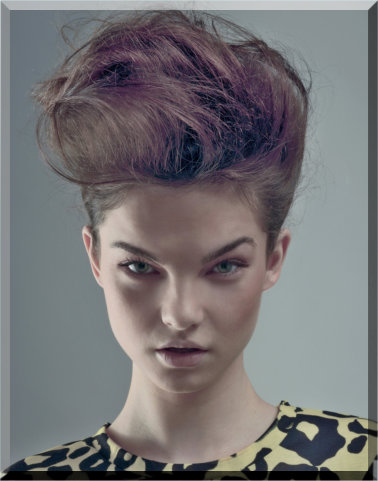 Whether you are just about to embark to sunnier climes; although, if your memory serves you well holiday hair is meant to be fuss-free, hassle-free and low maintenance - in the real world however, it's usually anything but, because hot weather is not conducive to well-behaved hair – at all.
Peter Gibbs, director at headromance says: "Straight hair goes lank, wavy hair goes frizzy and coloured hair gets cooked; and as for the swimming pool… So apart from tying it up and and forgetting all about it, try some of these fun and hair-saving ideas:
The knot - simple but sexy - dress up a humble knot with a colourful bandanna. This is just as easy as it looks, says Peter. Sweep hair up into a high ponytail and twist it casually around the base. Pin it in messily and let the front pieces fall out.
The side plait - nothing shouts summer hair quite like a raid. This season braids ruled the runway again and will be ubiquitous on the beaches. Favour a low, over the shoulder version and spray with dry shampoo for a matt texture.
The beach-hive - a great end of day look when you have that salt-water texture which gives natural grip to your hair.
Place the headband in first as it pulls your hair back, then use a wide-toothed comb as you pin it up into a French twist. Secure it in place and then pull up the crown to enhance the beehive shape. "
If your hair is coloured, comb Redken Colour Extend Sun Take Cover SPF25 Mousse (£14.30) through your hair before you hit the lounger to stop your scalp from burning and your colour from fading."