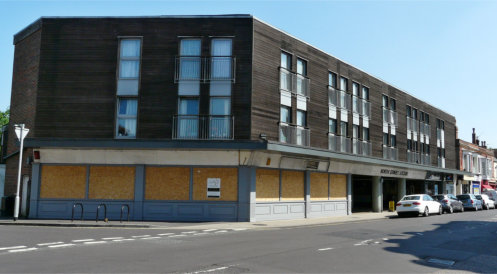 South Coast property consultant Holloway Iliffe & Mitchell has recently completed the letting of three retail units on North Street Arcade in Havant to Grastar Restaurants which, following change of use permission being granted, plans to open a new modern Mediterranean restaurant on the site. This follows the complete refurbishment of the neighbouring Domino's Pizza outlet which Grastar reopened earlier in the year.
Over the last two years Havant town centre has seen significant regeneration and plans for the further redevelopment of Market Parade to provide apartments, shops and restaurants have also been welcomed by local residents and businesses alike.
The North Street units are owned by Surrey based property and investment company Malins Group which has continued to invest in its portfolio across the South Coast as confidence in the economy has improved and occupiers are more committed to retail space.
As it prepares to open its new restaurant, Graham Perrin of Grastar commented: "It's an exciting time for us as we have watched the redevelopment of many parts of Havant over the last year and North Street is becoming more popular. We are confident that now is the right time to open a new quality restaurant in the town and look forward to welcoming our first diners in the next few weeks."
Commenting on the new tenants moving into North Street, Holloway Iliffe & Mitchell surveyor Luke Mort, who also manages the units, said: "The Malins Group has a strong and varied portfolio of properties across the South Coast. With new tenants in North Street, this is beginning to bring benefits to the Arcade as well as the wider town as the longer term regeneration continues."