Coming Soon to our Theatre Box Office - 023 9247 2700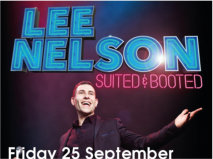 A comedy 'tour de force'. Lee has an outlook on life that will have you in stiches. "Never less than ingenious. . . a seamlessly entertaining touring show" The Times "Comedy Genius" Daily Mirror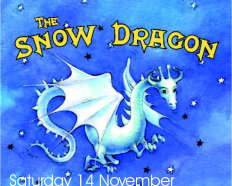 A magical, mysterious world for everyone aged 3 and up. "Foot-tapping songs and smooth dance routines combine with well-constructed scenes… This show is a must for children and parents." Three Weeks
Interested in Teaching?
You could be the teacher they remember forever
If you are enthusiastic and passionate about making a difference to young people aged 11-16, you could train to become a qualified teacher at The Solent SCITT on a high quality bespoke programme. We have been training teachers for many years and offer the unique opportunity to work directly with outstanding subject experts and mentors. You will experience the rewards and enjoyment that teaching brings, as well as making a lasting difference to the pupils you work with. By choosing this route into teaching, trainees are often offered employment within the partnership, and go on to take positions of responsibility. Places are available for September 2015 in Mathematics, Science with Biology, Chemistry or Physics, Computer Science, Design and Technology, RE and Dance. All trainees work towards achieving Qualified Teacher Status (QTS) and have the opportunity to achieve a PGCE validated by The University of Sussex.
Find out more:
www.thesolentscitt.co.uk
Tania Harding: scittco@thesolentscitt.co.uk
Teen Tech
Ten year 7 students attended 'TeenTech' at the Portsmouth Guildhall on the 14th May 2015. TeenTech is an event for aspiring Engineers, Scientists and Technologists of the future. Companies provided workshops for our young engineers to inspire future careers. Our students were the youngest group attending and were a force to be reckoned with, achieving a 'best teamwork' award for the Computer Game design challenge. Companies attending included BAE Systems, National Grid and EDF energy.
Our students explored what life is like to be an engineer. Throughout the day students attended workshops with these companies and learnt 'real life' job skills as well as the educational requirements to develop a career in Science, Technology or Engineering. Our students were amazing ambassadors and won 3 'Highly Commended' awards for their efforts on the day.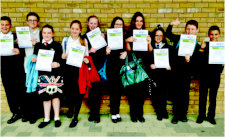 Sports Ambassadors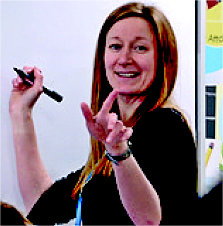 Sports Ambassadors successfully bid for champion rollerblader Danny Aldridge to visit. He worked with us to organize a Primary Superstars Competition and to develop our Sportsmania Club, an afterschool sports club for year 7's. He worked with students to overcome personal barriers to success in an inspirational and positive way. Danny commented "The school is amazing, they obviously really care about the students."