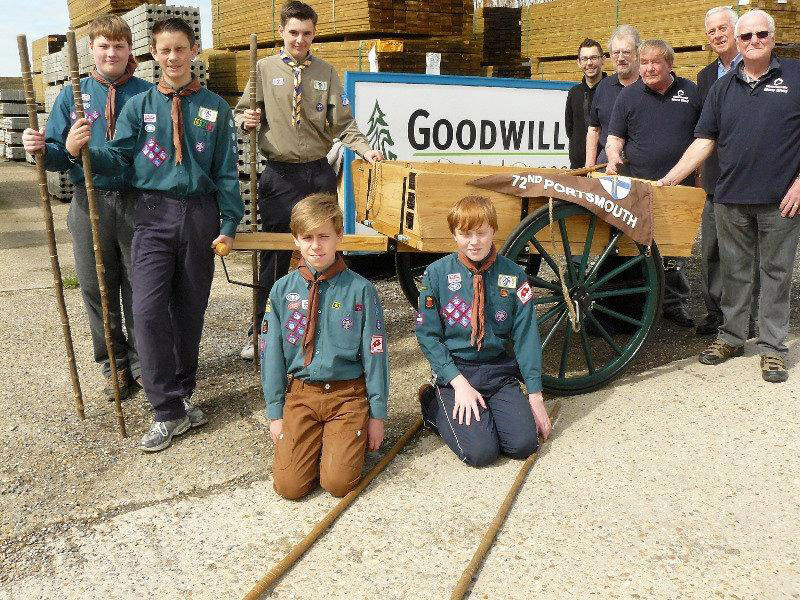 As part of its ongoing commitment to support community projects, Postcode Publications provided funding to the Waterlooville Men's Shed for equipment that enabled them to producefor the Scouts, the handcart pictured opposite .
Goodwillie Ltd supplied the materials which together with the hard working Waterlooville Shedders, helped to produce the much needed equipment to transport kit for scouting events.
We wish long enjoyment to all those involved for bringing the effor t and funding together to enable delivery of projects like this.
Postcode Publications Ltd